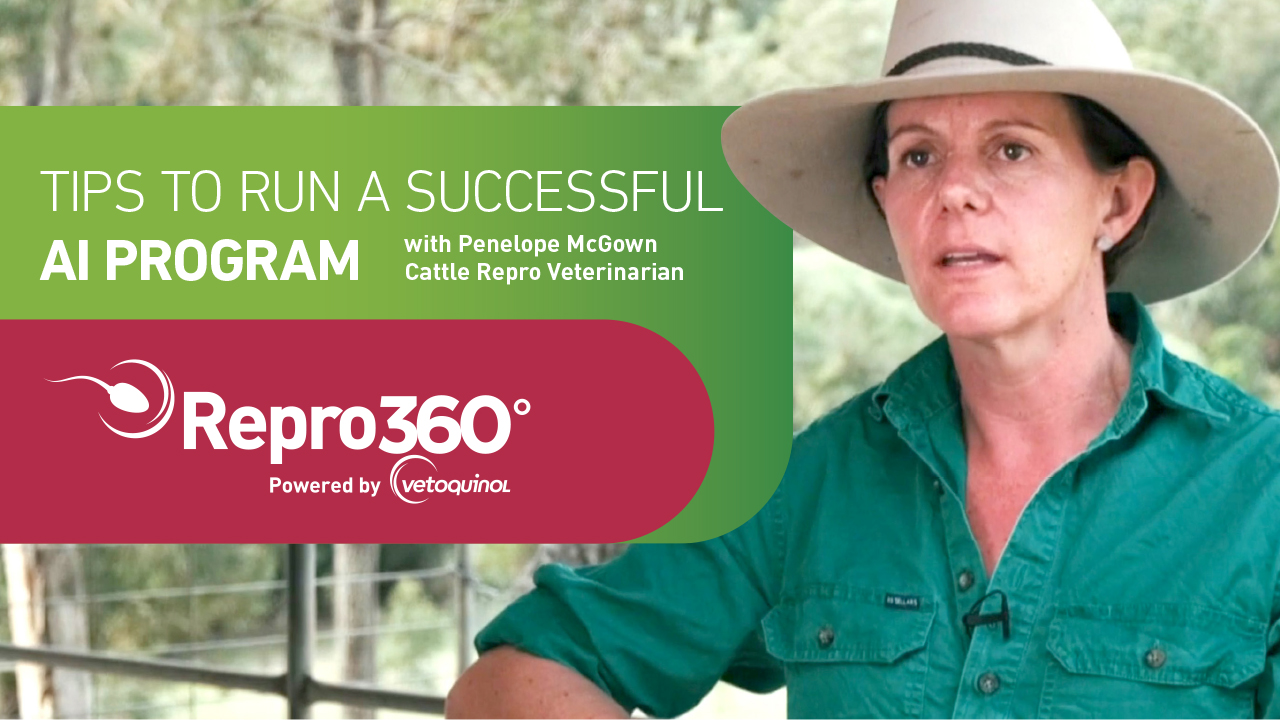 Description:
AI checklist
Cattle Repro Vet Penelope McGown shares some of her thoughts on running a successful AI program.
On-Farm Tips to Run a Successful AI Program
Artificial Insemination (AI) programs can be a good way to fast track genetic improvement in your herd. This is because superior and proven genetics can be sourced which may not be available or accessible otherwise. One bull's genetics can also be used over hundreds of cows.
Programs however require preparation and planning and producers who consistently achieve good results are those who are well prepared and whose cattle are in good health and condition.
The following tips are designed to help maximise the success of your AI program.